SING UP DAY 2017
Along with thousands of pupils around the world, Foxdell took part in Sing Up Day 2017 on Wednesday 22nd March. Here are our whole school renditions of the Sing Up song Let Love Shine Through and our warm up song Three Little Birds.
NETBALL TEAM SHARES THE SPOILS
After a tight fought match with Wenlock, Foxdell were just 40 seconds away from victory when the visitors scored to leave the final score Foxdell 3 - 3 Wenlock. The Foxdell scorers were Aleesa, Zara and Amina.
Foxdell Team: Aleesa, Labiqa, Shyla, Russl, Zara, Amina, Humera
3RP ROMAN ASSEMBLY
Click here to go to the Year 3 page and see pictures from the 3RP class assembly about the Romans. You can also check out the other links to see the work Year 3 have been doing on the Romans this term.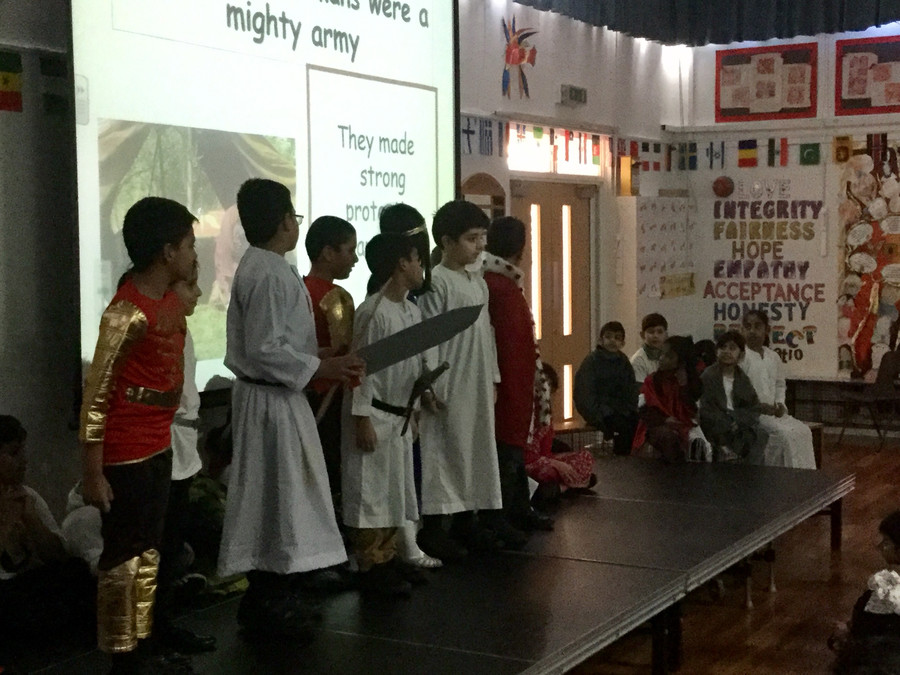 FOXDELL FOOTBALL IN 10 GOAL THRILLER
On Wednesday 15th March the Foxdell football team traveled the short distance to take on a talented Farley team. The squad knew this was going to be a real test and that's how it proved as they fell behind early 3 - 0. Some sloppy defending and bad luck contributed to the early hole they found themselves in, though it hadn't been totally one sided as Joshua had already had two good chances, one well saved by the home keeper.
With the odds against them, Foxdell fought back well as Joshua came close with a long range free kick and another shot that was well saved. It was end to end stuff as Foxdell keeper Omar needed to stay big to smother a great Farley chance. Foxdell's hard work finally paid off when they broke and Joshua managed to squeeze his shot under the keeper to make it 3 - 1. Almost immediately Foxdell were back on the attack and a great move between Fabio and Joshua set Arham up to shoot home for 3 - 2. Joshua almost leveled it before the break but the half time whistle sounded with the game finely balanced.
Another slow start saw Farley extend their lead when a long looping shot dipped under the bar for a 4 - 2 lead. Again though Foxdell failed to fold and came roaring back with another quick double. Joshua played Fabio in wide and his cross fell perfectly for Yahya to slot the ball under the keeper to make it 4 - 3. As in the opening half, Foxdell made their pressure pay with a second goal, Arham's ball to Joshua setting up a stunning long range goal to make it 4 - 4. Caught celebrating, Farley broke and quickly regained the lead 5 - 4.
With the game on the line Foxdell turned an excellent break by Fabio into a chance for Joshua and his shot was travelling wide until it clipped a Farley defender and sneaked in to level the scores at 5 - 5. If the coaches thought about holding on to the draw, the players didn't in an action packed finale. Joshua unleashed a crunching shot that rattled the crossbar before bouncing safely out and Arham's good control set up a last gasp shot by Joshua that hit the side netting. The final whistle blew to signal the end of an amazing game and, though both sets of players were disappointed to not grab the victory, both squads had made their schools proud.
Foxdell Team: Omar(GK), Callum, Eliasz, Arham, Rehan, Fabio, Joshua, Yahya, Fazan
WORLD BOOK DAY 2017
For this years World Book Day we focused on stories from around the world. Rather than dressing up as book characters, children were able to wear national costume and classes learned about stories from around the globe. Throughout the school stories were shared from England, Canada, Poland, Pakistan, Bangladesh, Ghana, Jamaica, Australia, China, Punjab and Romania.Children produced a range of work inspired by these world stories including bookmarks, stick characters, dragon art, alpanas, aboriginal art, comic books, an adjective spider, puppets and book covers.
Click here to check out Learning Logs inspired by the events of World Book Day.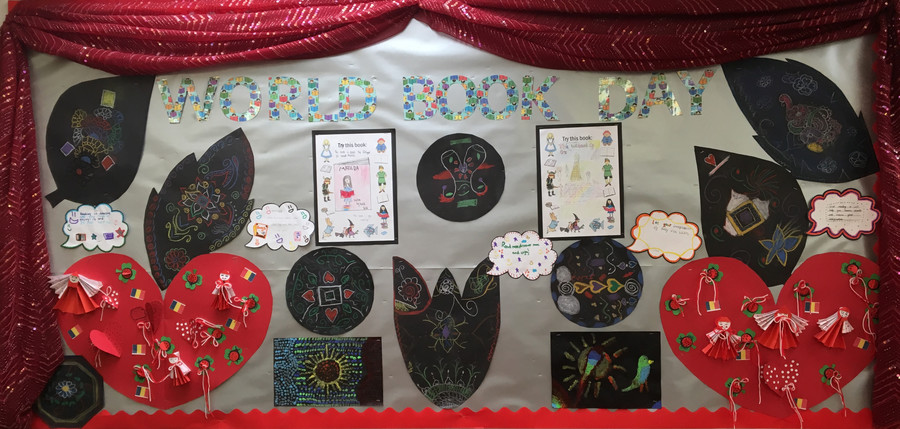 SAFER INTERNET DAY 2017
Our Digital Leaders worked with the e-Cadets to create this brilliant video for Safer Internet Day. The video was used in all classes and is shown on the Reception screen to parents and visitors.
JEFF RICH DRUM MASTERCLASS
Pupils had a great afternoon when percussion great Jeff Rich came into school and delivered his drum masterclass. An afternoon where children were allowed to make as much noise as possible - does it get any better than this? Click here to check out videos from the event.
READATHON
Monday 30th January saw the arrival of the Readathon. All teachers chose a favourite book and pupils were allowed to choose the story they wanted to listen to. Some classes were standing room only whilst others saw intimate readings of classic tales to just a handful of enraptured children.