National Space Centre Trip
When: Thursday 13th October
Where: National Space Centre, Leicester
Why: To support our learning about the Earth, Moon and Sun in Science.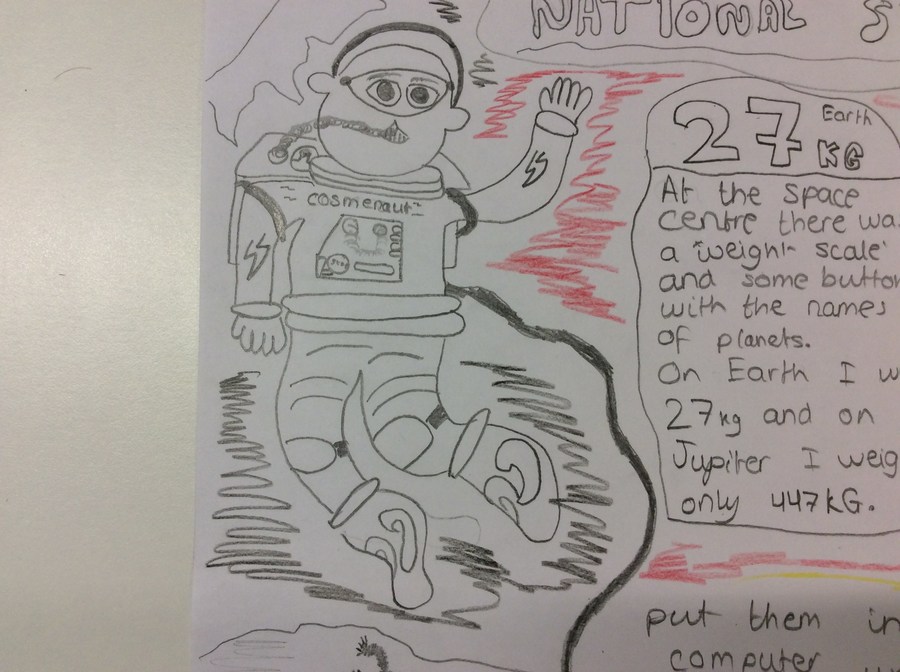 On Thursday October 13th Year 5 spent an exciting day at the National Space Centre in Leicester. We have been studying about the Earth, Moon and Sun during the Autumn Term and this trip was an exciting opportunity to find out more about our Solar System and beyond.
A highlight of the trip was the 360 degree movie called Astronaut. This movie took us into space to see what the life of an astronaut is like. We were also able to learn more about the intense training that astronauts have to go through to get them ready to blast off into space. All the children also enjoyed the section of the movie about the dangers that astronauts face in space - from heat, to asteroids to radiation. We certainly learned that astronauts have to go through a lot to be earn the experience of travelling in space.
The Year 5 children also had an enjoyable stop at Tranquility Base where they could have a hands on go at some of the activities that astronauts might undertake in space.
No trip to the Space Centre would be complete without a trip to the top of the rocket tower. Sensible people take the lift, but most of Year 5 sped up the 144 steps to the top.